---
What Unites Us, Ignites Us
---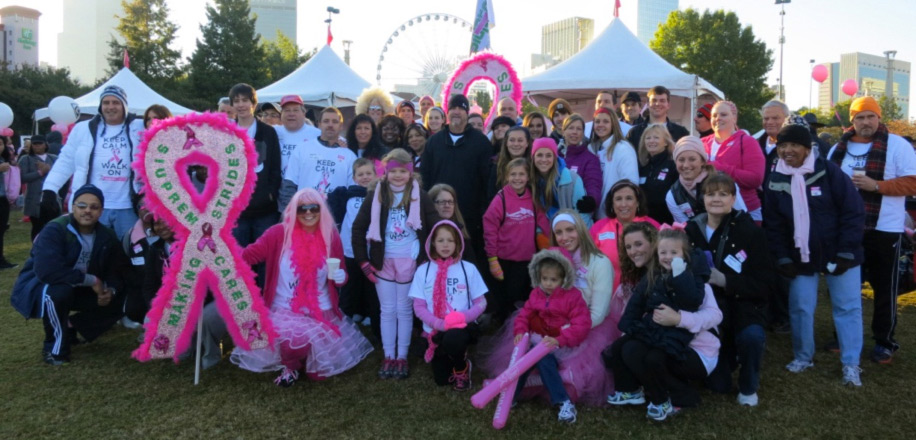 We're leading the fight against breast cancer. And we need your help. The more participants we have, the more dollars we raise. The more money we raise, the more we can help those with breast cancer.
How will your fundraising help fight breast cancer? By funding breakthrough breast cancer research. Free rides to chemo. Free places to stay near treatment. A live 24/7 cancer helpline for answers and support. And education and awareness programs to help others reduce their cancer risk.
So join us at a Making Strides event. We can't fight breast cancer without you.